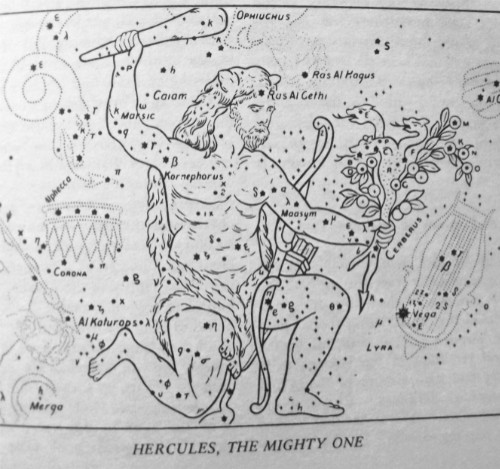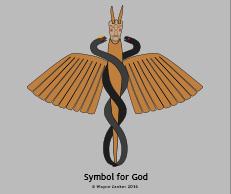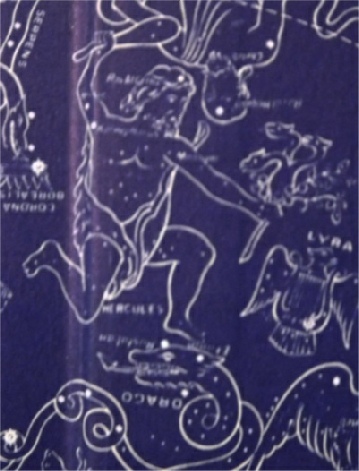 Hercules, according to Joseph A. Seiss, with the three-headed sea mon-ster and the Serpent and Dragon Caduceus.
These are Faded Images Nestled Among The Stars (FINATS). Now there is a new acronym. FINATS came first, the FIMIOLs second. Then do not forget the soul.
Over twenty years ago Joseph Seiss's book, The Gospel In The Stars, was consulted extensively while researching Yeshuwa's birth in September 6 BCE.
Little did the present writer know back then the real significance of his figures, let alone Hercules squeezing a three-headed sea monster with his left hand and ready to crush the dragon's head.
Non circumcised Greek mythology has distorted the original image by claiming Hydra has nine or fifty or even a hundred heads (Guerber, ibid., p. 123). The FINATS here only has three and Hercules has grabbed God in order to strike the threesome with his wooden club. So the FIMIOLs of God now have a witness among the stars. If only Joseph Seiss knew about this.
The constellation drawings were photographed on page 49 and inside the back cover by the present writer to demonstrate the genius of Joseph A. Seiss. These images are the intellectual property of Kregel Publications, Grand Rapids, Michigan, U.S.A.
© 2017 Text by Wayne J. Zanker
© 1972 Kregel
Publications